Drill Jigs & Drill Fixtures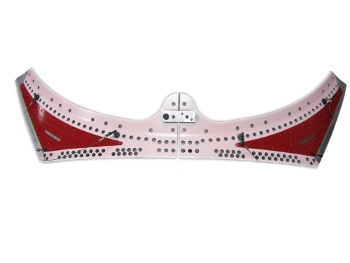 Machining Capabilities
High Speed 3 and 5-axis machining
Tight Tolerance
Fast Turnaround
Competative Pricing
+ Learn More ...
---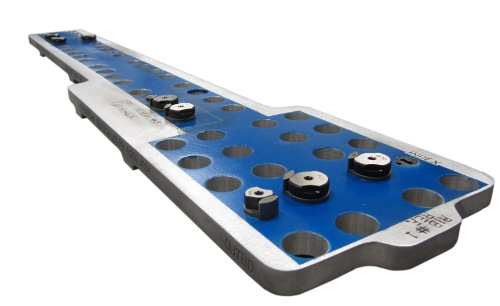 Assembled, color coded and inspected tooling for drilling operations: Turnkey products, exceeding your needs and expectations.

Assembly Jigs & Lifting Equipment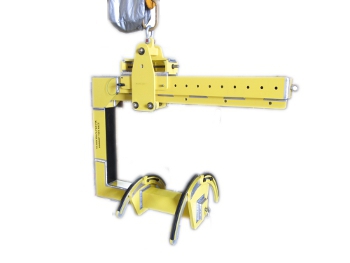 Tooling Types
Assembly Jigs
Machining Fixtures
Component Holding Fixtures
OHME & Lifting Tools
Handling & Turnover Tooling
+ Learn More ...
OHME - Overhead moving equipment manufacture and proofloading:
Assemblies manufactured to the most stringent specifications in the business.
Class I welds proofloaded and inspected to meet or exceed customer requirements.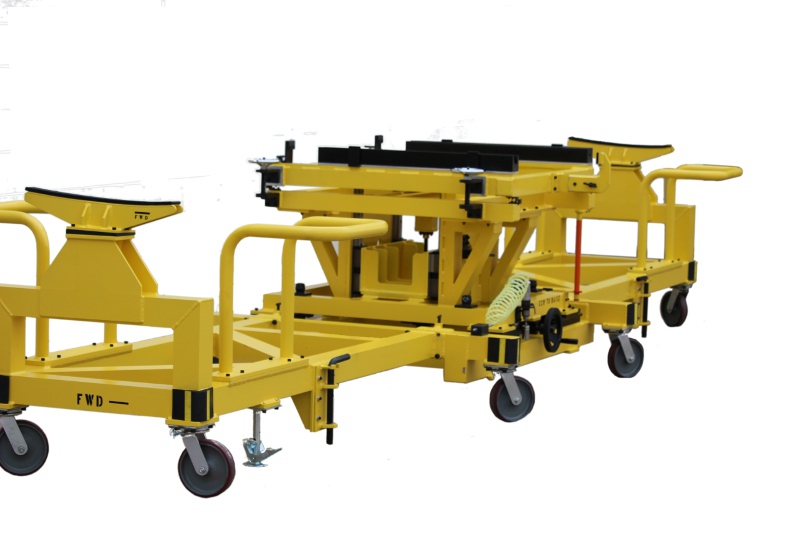 Wingmate Assembly Tool
Top quality and beautifully finished tooling at competative pricing with short lead times:
We can build to your design or utilize our in-house design services. Designs available in native Catia format. Wing Box transfer carts, trunion tools, AJ, FAJ, TOAC, HOFX tools are all manufactured in-house by our experienced personnel.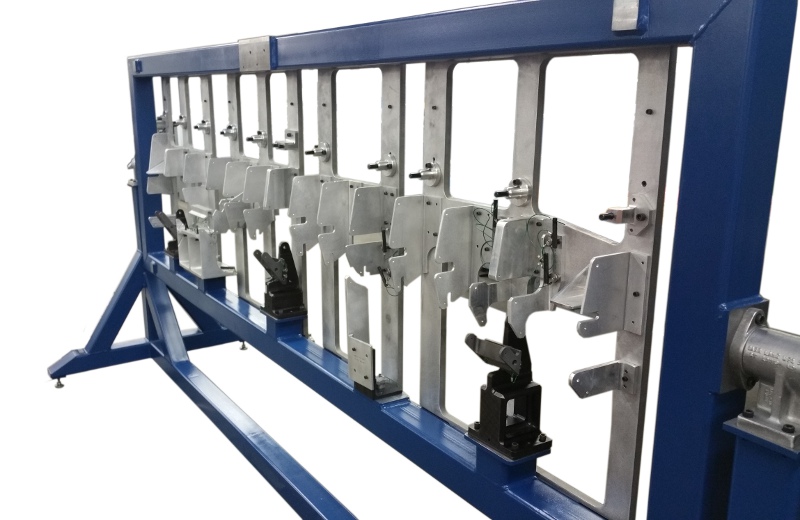 Assembly Jig
We can build both large and small:
In our 30,000 square foot facility with 17 foot ceilings and full climate control, we can build all sizes of assembly tooling per customer supplied requests or designed in-house.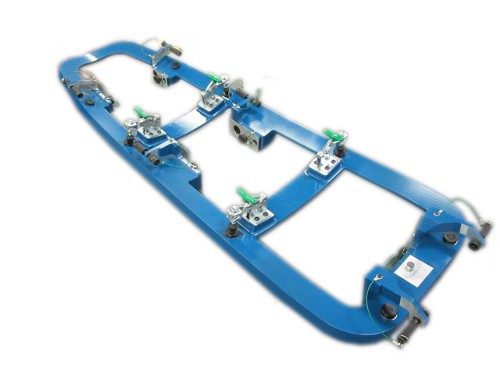 Hinge Locating Jig
Guaranteed to be in-tolerance and functional tooling.
Vacuum Fixtures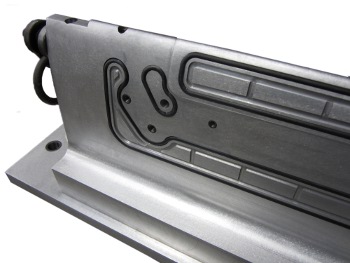 Machining Capability
Dynamic/HighSpeed Machining
Full 5 axis capability
Seal assembly and leak testing
Design services available
+ Learn More ...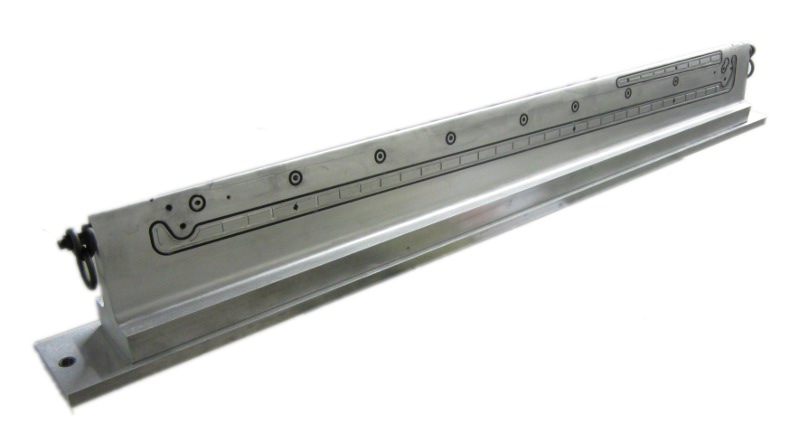 Aluminum Vacuum Milling Fixure
Both Large and Small VACF:
Machined per customer designs or designed internally. We can provide multiple vacuum chambers with base pin-ups for easy set-up and run.
Stretch Form Blocks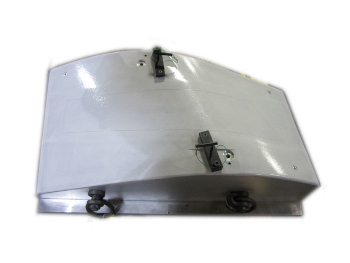 Tooling Expertise
Alumium, Steel and Kirksite
Wearlon Coating Available
+ Learn More ...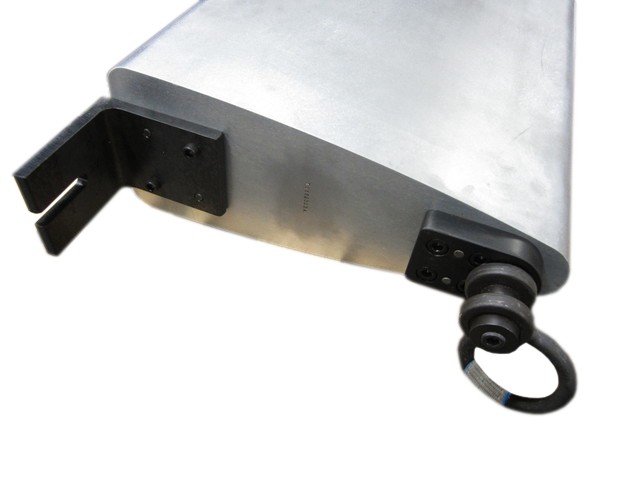 Kirksite Stretch Form Block W/Transfer Pinups

Designed / Machined per the most stringent aerospace standards:
Brilliant surface finishes performed in-house with multiple coating available.
Production and R&D Parts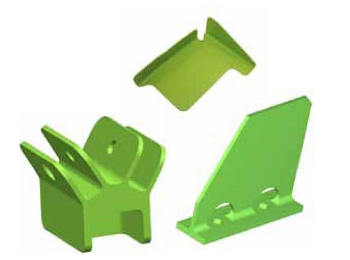 R&D and Production Parts Expertise
AS9100 NSF-ISR Certified / AS9102 FAI compliant
ITAR Registered
Single Part or Production Volumes
Machined/Processes to Stringent Specs
Commercial and Military applications
+ Learn More ...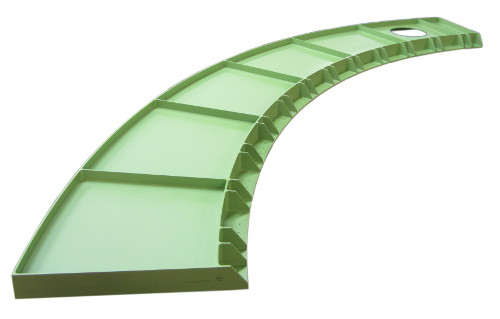 Prototype Bulkhead - 7050 Aluminum in Alodine and Prime 100" x 30" Footprint 5-axis CNC Machined.

Simple to Complex:
We can build but R&D and/or Production parts to the most stringent specification.

Layup Molds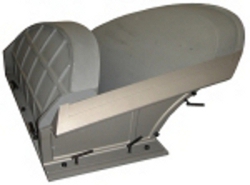 Machining/Design Capability
Materials Include: Aluminum, Invar, Composite, etc.
Fixed and Collapsible
Design/Engineering Services
Hardcoating and Teflon Coating Available
+ Learn More ...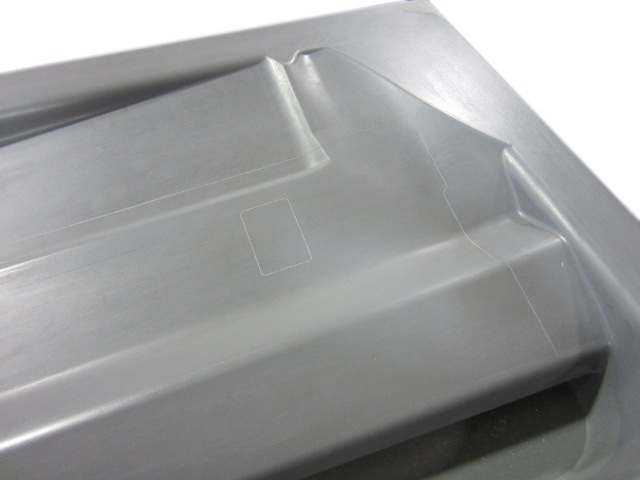 High Temp. Fiberglass Composite Layup Molds:
Designed with shrink factor and overbend to customer specificied cure cycle.
EOP and excess scribes incorporated per customer needs/requirements.
---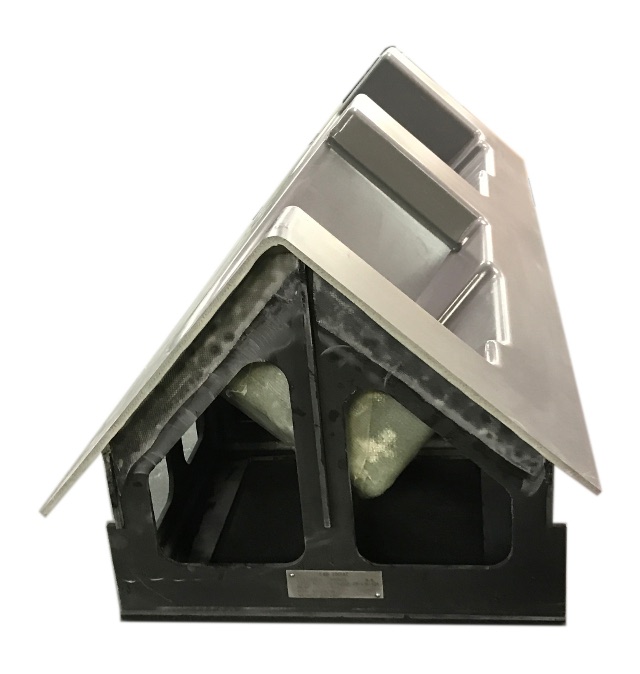 High Temp. Fiberglass Composite Eggcrate Layup Mold:
Dual Cavity tooling for high temperature laminations saving customer cycle times while lowering tooling cost.
Automotive Fixtures & Automation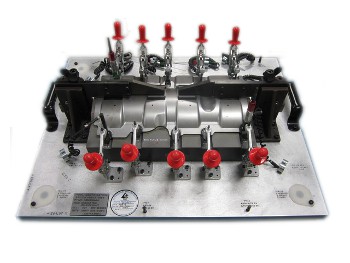 Fixture Types
Checking Fixtures
CMM Holding Fixtures
SPC Fixtures
Special Machines
Inspection and GRR Studies
20+ Years Experience
+ Learn More ...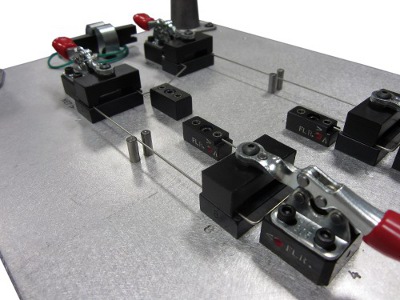 Switch Spring Wire Checking Fixture
Specialty fixtures for all application for switch spring wires to airbag simulation. Let our design team create an inspection solution direct from GD&T to concept to final design. Catia, Unigraphics, 3D PDF and many other formats available.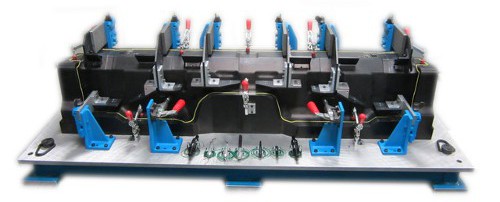 Full Attribute Checking Fixture (Aluminum with Black Hardcoat)
Full attribute fixtures for stamped and molded parts.

Tooling Experience :
• Checking Fixtures
• Assembly Fixtures (Manual or Automatic)
• NC Blocks and Tooling Components
• Dimensional Verification of Parts
• Low cost wood and synthetic fixtures for prototype parts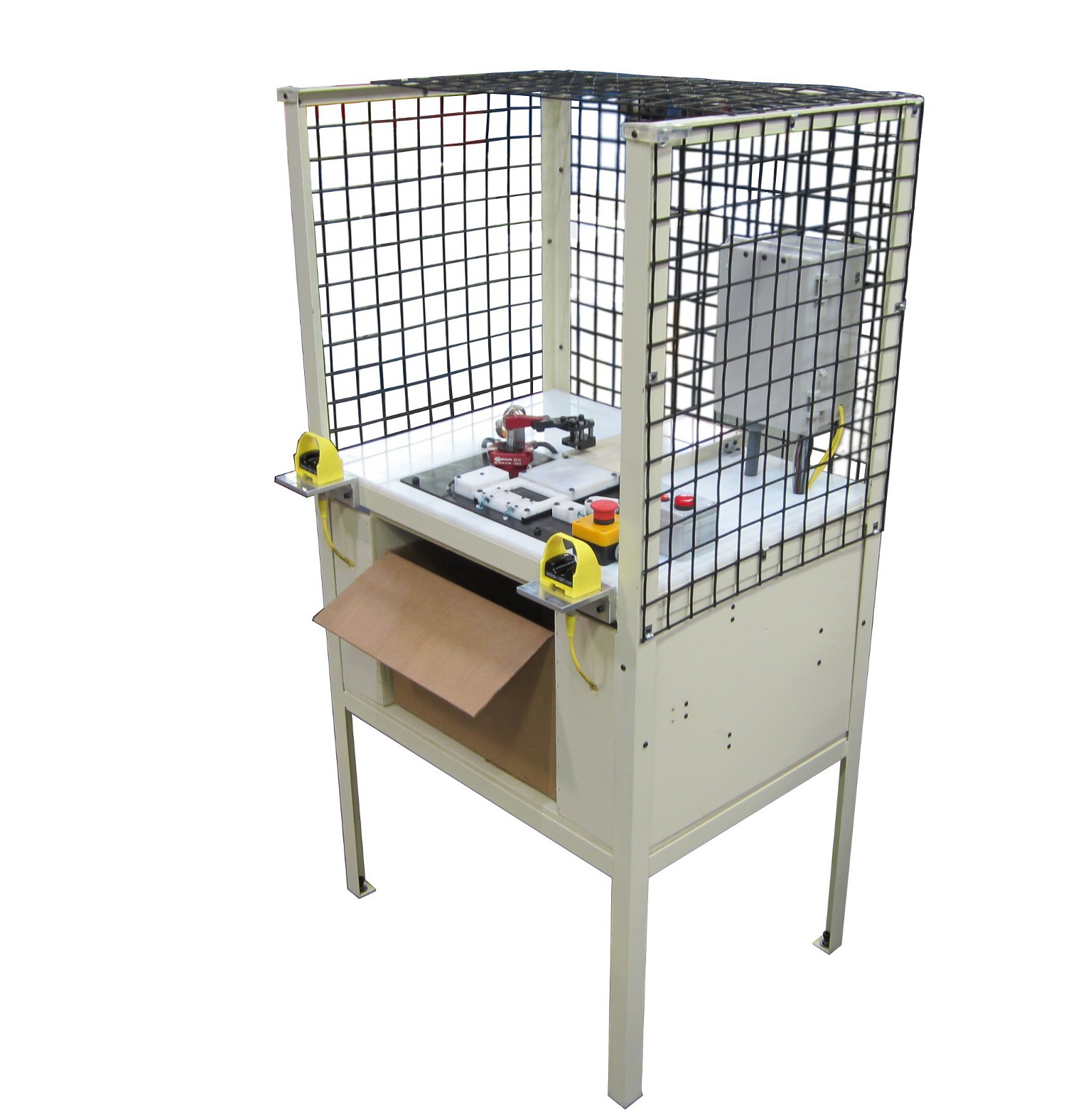 Special Machines for Testing, Inspection and Assembly
Facility and Equipment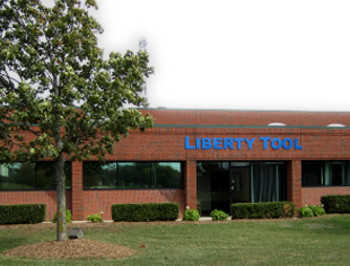 Located at:
44404 Pheonix Dr.
Sterling Heights, MI 48314
30,000 Sq.Ft.


+ Learn More ...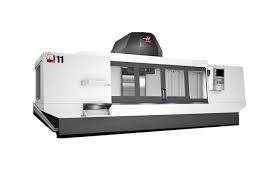 5 Axis Machining Centers :
• 1 CNC Machine: HAAS VR-11 - 120 x 40 x 30
• 2 CNC Machine: HAAS UMC 750 - 30 x 20 x 20

3 Axis Machining Centers :
• 2 CNC Machine: HAAS VF9 - 84 x 40 x 30
• 1 CNC Machine: HAAS VF6 - 64 x 32 x 30
• 1 CNC Machine: HAAS VF3 - 40 x 20 x 25
• 2 CNC Machine: HAAS VF2 - 30 x 20 x 20

CNC Lathe :
• 1 CNC Lathe: HAAS ST10Y - Full Turning with 3 Axis Milling

3 Axis Fabrication Centers :
• 1 CNC Plasma Cutter: Torch-Mate - 48 x 72

Manual Machinery:
• 12 Vertical Mills with readouts
• 2 Manual Lathe Machines
• 3 Surface Grinders: Boyer Schultz
• 1 Wet Grinder: Brown and Sharpe
• 2 Welders: MIG & TIG
• 4 Vertical cut off saws
• 1 Horizontal cut off saw

Our facilites include ...
• 24 Hour Temperature-Controlled Manufacturing Facility.

Quality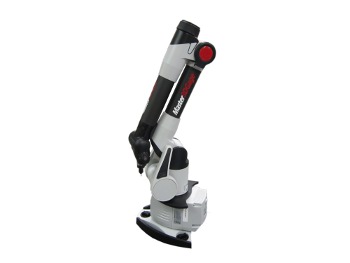 Equipment
Faro Laser Tracker
Verisurf Portable Arm CMM
Wenzel Automatic DCC CMM
Poli Manual CMM
450 square foot, climate contolled, Laboratory
Verisurf, CappsDmis and OpenDmis Software
+ Learn More ...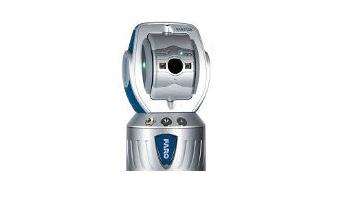 Equipment Capabilities :
• 1 Contract Faro Laser Tracker
• 1 Portable Arm CMM: Master3D Gage 1.2 m (4 ft) Volume
• 1 CMM: Wenzel LH87 32" x 27" x 39" Envelope
• 1 CMM: POLI-GLOBO 1500 Horizontal - 120" x 60" x 60" Envelope
• Various hand-held measureing devices

Software Capabilities :
• Verisurf X9 with Native Catia Import
• MasterCam X9
• PC-Dmis
• Capps6
• Rhino5

Our facilites include ...
• All laboratory measuring equipment traceable National/International Standards(NIST/NPL)
• 24 Hour Temperature-Controlled and Monitored Inspection Facility.